Achtung Har Mar Superstar
Já que estamos no Verão, e no Verão tudo é suposto ser de Verão, ponho aqui a tocar uma música supostamente apropriada para o Verão.
DUI do senhor Sean Tillman, mais conhecido por Har Mar Superstar -
a nasty, filthy, mean-spirited little man. He is Stevie Wonder's dark twin. He is the muddy sludge under Grandmaster Flash's turntable. He is absolutely delightful.
E quem não percebe o que é DUI - dialling under the influence - não percebe nada (embora às vezes possa ser melhor não perceber, excepto no Verão).
I've had a million DUI's,
That's how I always win the prize.
All the times I get denied,
There's a hot little baby by my side.
D! Is the dial your fingers dance.
Give it to me!
U! Under the spell of romance,
Can you hear me girl!
I! Is the dangerous influence,
I feel it!
Aaaaaaaaahhhhhhhhhhhh!
I'm the lonely man,
With a roaming plan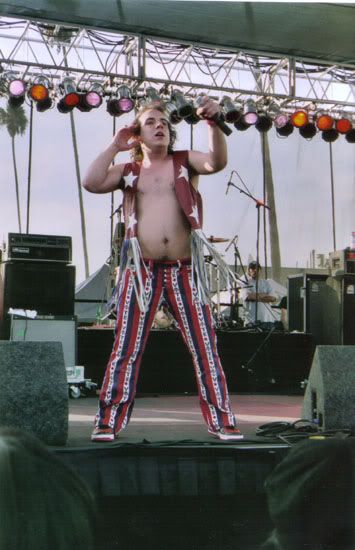 Aaaaaaaaahhhhhhhhhhhh!